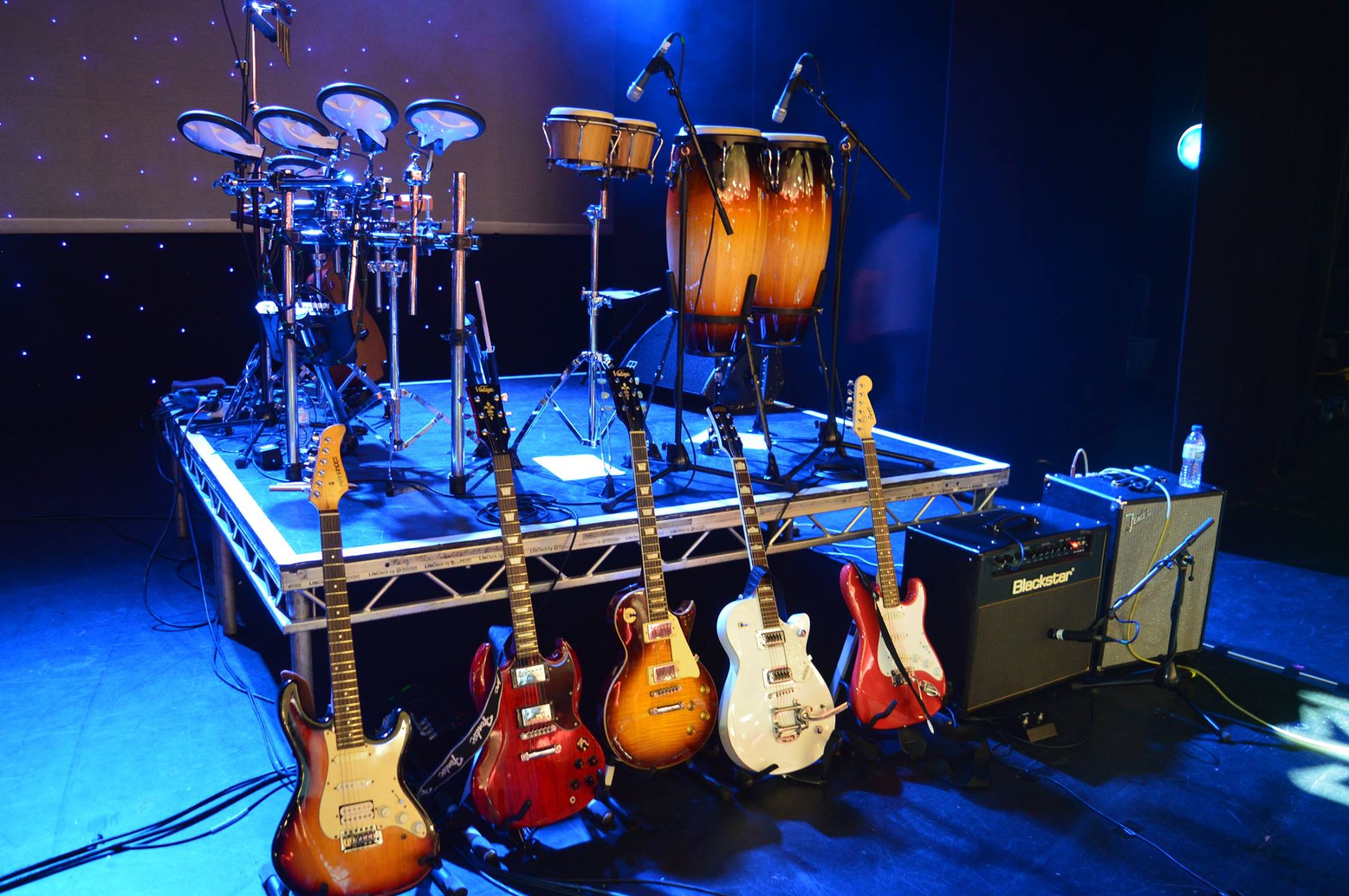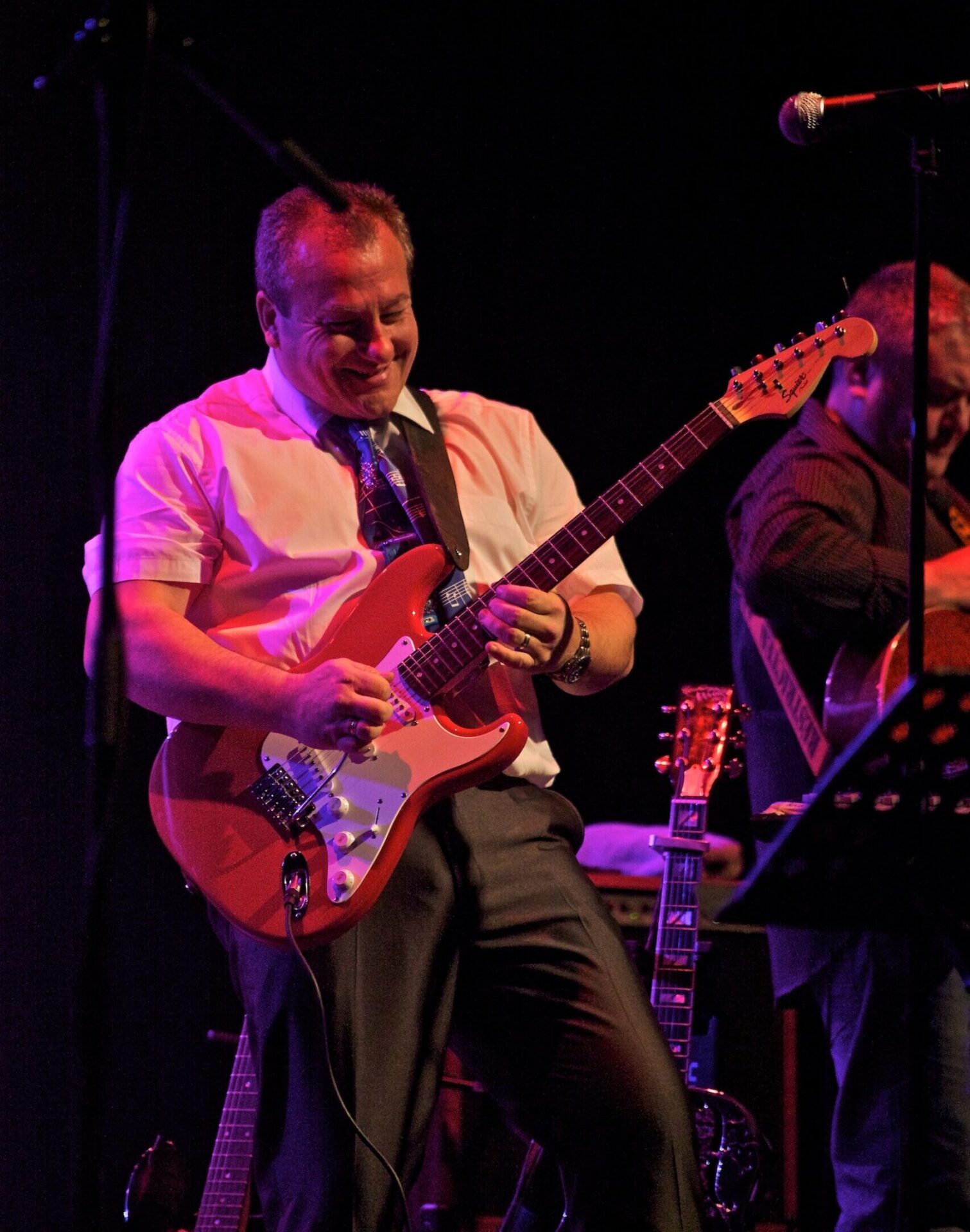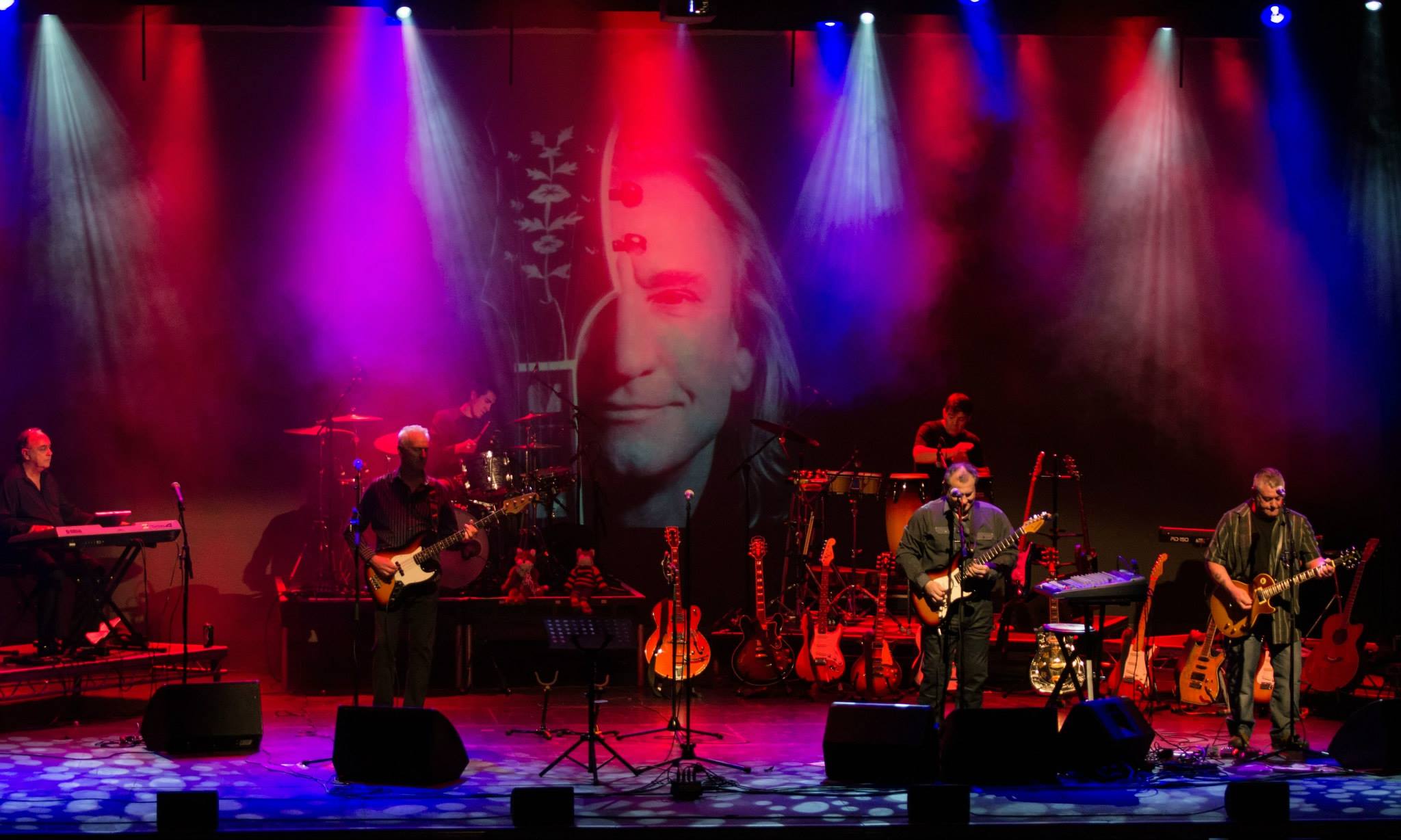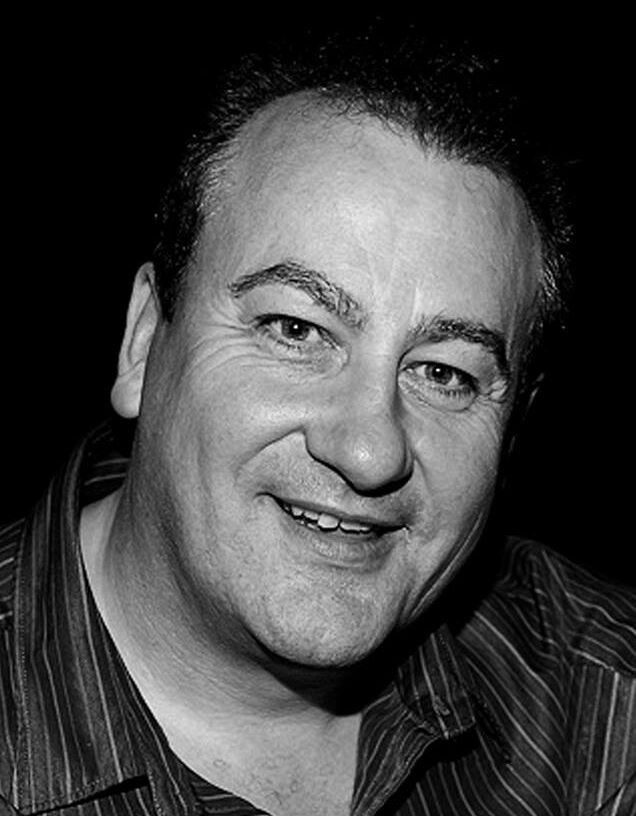 Highly regarded as one of the finest guitarists in the UK, receiving several local and nationwide awards, Merseyside's Gary Murphy has been performing throughout the UK and Europe as a solo artist and with his award winning band..
Gary has written several albums of original material including the award winning 'Here Comes the Rain', and 'Dangerous'. Gary's performances offer a diverse style of guitar classics and own material, on both electric and acoustic guitar.
Gary has performed and produced many concerts which have been performed at the Liverpool Empire, Liverpool Philharmonic Theatre, Liverpool Echo Arena, Pacific Road Arts Theatre, Floral Pavilion Theatre, and Liverpool Epstein Theatre.
Gary Murphy had the honour of becoming an ambassador for The Guitar Festival in 2008. He has appeared on television many times promoting the guitar festival, performing with Focus' Jan Ackerman and Albert Lee.
Gary has also performed guitar master classes at Liverpool's Institution of Performing Arts (LIPA).
Gary Murphy is currently a resident artist in the World-Famous Cavern Club in Liverpool; and continues to perform regularly in venues throughout the UK including as a solo artist, with a live band, and in large scale productions including his Guitar Legends concerts which have been performed in theatres throughout the UK.
Artists Gary has worked with
Albert Lee (A Flock of Seagulls)
Albie Donnelly and Supercharge
Alternative Radio
Cannon & Ball
Carl Terry
Charlie Lansborough
China Crisis
Chrissy Rock
David Alexandra
Dave Berry and The Cruisers
Falons Flamingos
Frankie Connor / Ozy Yue (The Hideaways)
Frank Carson
Gary Brown
Gerry Marsden
Hotel UK
Ian McNabb
Ian Prowse
James Burton (Elvis)
Jan Ackerman (Focus)
Jim Bowen
Jimmy Tarbuck
Ken Dodd
Kenny Johnson
Kenny Lynch
Liverpool Philharmonic Orchestra
Liverpool Express
Liz McLarnon (Atomic Kitten)
Mel C (Spice Girls)
Michael Stark
Mick Miller
Micky Finn
Mike McCartney (The Scaffold)
Mike Pender & The Searchers
Northwind Casino
Pauline Daniels
Pete Best (The Beatles)
Pete Wylie
Phil Jones
Ray Ennis & The Swinging Blue Jeans
Richard Flieshman
Rick Vito (Fleetwood Mac)
Ricky Tomlinson
Roy Chubby Brown
Roy Walker
Stan Boardman
Stevie Rix
Suzie Quattro
The Christians
The Merseybeats
The Undertakers
Tom O'Connor
Tony Christie
Up and Running
Vince Earl
Check out the Gary Murphy Band Facebook page for regular updates and gig information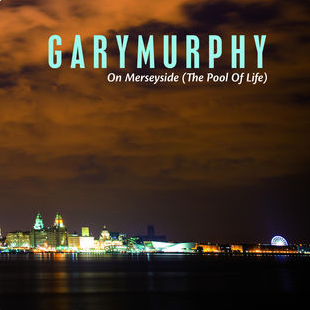 Gary released "On Merseyside (The Pool of Life)" EP in 2015. You can listen to it here or on iTunes/Apple Music now.
Copyright © 2020 Gary Murphy Productions